Recent Foreign Investment in Costa Rica
Foreign Investment in Costa Rica
Costa Rica has long been a common location for large multi-national corporations to find highly-educated, reliable employees. Recently, Cargill and IBM each opened up new facilities in the San Jose metro area increasing the foreign investment in Costa Rica in 2014.
Cargill to open Business Services Center in Costa Rica
Cargill, based in Minnesota, USA, is opening business services center that will provide technical support to the

group's 50 companies in the Americas in areas such as finance, information technologies, human resources, transportation and logistics. Costa Rica was chosen by Cargill over other locations in Argentina, Columbia, Panama and Mexico.
Cargill will hire staff with expertise in accounting, business administration, information technology and finance. Potential employees must be fluent in Spanish, English and Portuguese.
Cargill also spoke with representatives from other Fortune 500 companies that have operations in the co
untry, such as WalMart, Procter & Gamble and Citibank.
"Cargill conducted research and chose Costa Rica because it is the most effective and engaging location for us," Cargill Central America President Bruce Burdett told El Financiero in an interview. "The final decision was based on the country's political and economic situation, and the availability of a highly trained workforce with good levels of foreign languages."

Cargill in 2011 acquired Costa Rica's popular meat and poultry producer Pipasa Corporation and also represents animal food brands including Purina, Ascan, Mimados and Don Gato. This continued foreign investment in Costa Rica will increase their presence here in the country. 

Founded in 1865, Cargill has 143,000 employees in 67 countries. It is a producer and marketer of food, agricultural, financial and industrial products and services. 
Sources: http://www.ticotimes.net/2014/05/06/cargill-chooses-costa-rica-for-new-services-center
IBM Opens IT Security Operations Center in Costa Rica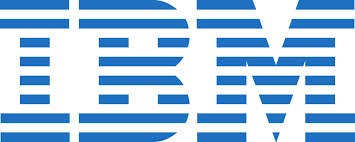 IBM celebrated its 10 year anniversary in Costa Rica with the opening of its latest Security Operations Center (SOC). Through an initial investment that includes infrastructure and education, the center will allow IBM to address the growing security needs of its clients in the region.
"We would like to thank IBM for its confidence to reinvest in an operation that will create more quality jobs for its citizens," said Costa Rican President Luis Guillermo Solis. "The announcement of a new IBM Security Operations Center reinforces the international image that Costa Rica is a strategic target for high-tech investments and is evidence of the commitment made since the first day of this government to dedicate ourselves to proactively executing a directive in favor of new, quality jobs—the main objective of our visit to the United States.  This is a tribute to the quality of human talent in the region."
With this new center, the first in Costa Rica, IBM adds to the existing services offered in the country including 
cloud
 , business 
analytics
 , project management, human resources, financial services and more. Open 24 hours a day, seven days a week, the security center of operations team will monitor the latest security events experienced by IBM clients, assess their potential impact on the business and ensure that IBM clients' infrastructure is configured to handle the latest threats. As a result of this analysis, IBM will help to protect people, data, applications, transactions and the infrastructure for all businesses in the region.
"Companies like IBM clearly demonstrate the evolution that the services industry is undergoing in Costa Rica as companies here move forward to manage more complex and sophisticated processes," said the Minister of Foreign Trade, Alexander Mora. "This progress is made possible by the talent and skills of our country's workforce. We are succeeding in creating new world linkages and providing more value that will help us bring more Costa Rican companies into the dynamics of world trade."
Sources: http://costaricarealestateblogs.blogspot.com/2014/07/ibm-opens-it-security-operations-center.html
business, Cargill, Costa Rica, Foreign Investment, IBM, Jobs