Las Villas de San Buenas to Plant 2,000 trees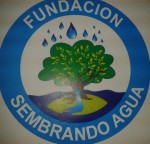 Las Villas de San Buenas recently purchased 2,000 trees from a non-profit division of ICE (electricity provider) called Sembrada Agua. This project connects high schools and local communities to organizations looking to repopulate damage done decades ago by cattle farmers whom cleared some of the jungles in Costa Rica. The goal of Sembrada Agua is to plant one million trees by 2030 – and we wanted to do our part in helping out.
"We are committed to designing and planning our development in an eco-friendly manner and integrating native trees into the landscapes," explained Hanz Cruz, General Manager of Las Villas de San Buenas.
Las Villas de San Buenas will be spending the next month planting these trees. When we purchased the land that is now Las Villas de San Buenas there were thousands of gmelina trees that had been planted in the 1960s by local farmers. Gmelina is a non-indigenous, invasive species that chokes out the native trees. After several years, and approximately $85,000, we successfully cleared out the majority of the gmelina trees. We are now actively replanting the same area with fourteen tree species that are native to the Osa Peninsula, which will help bring the land back to its more natural state from 100 years ago.
"We will be planting a variety of fruit trees, hard woods and ornamental trees which will show our owners the beautiful mix of the wonderful bio-diversity found in this region of Costa Rica," said Las Villas de San Buenas CEO Nick Halverson.