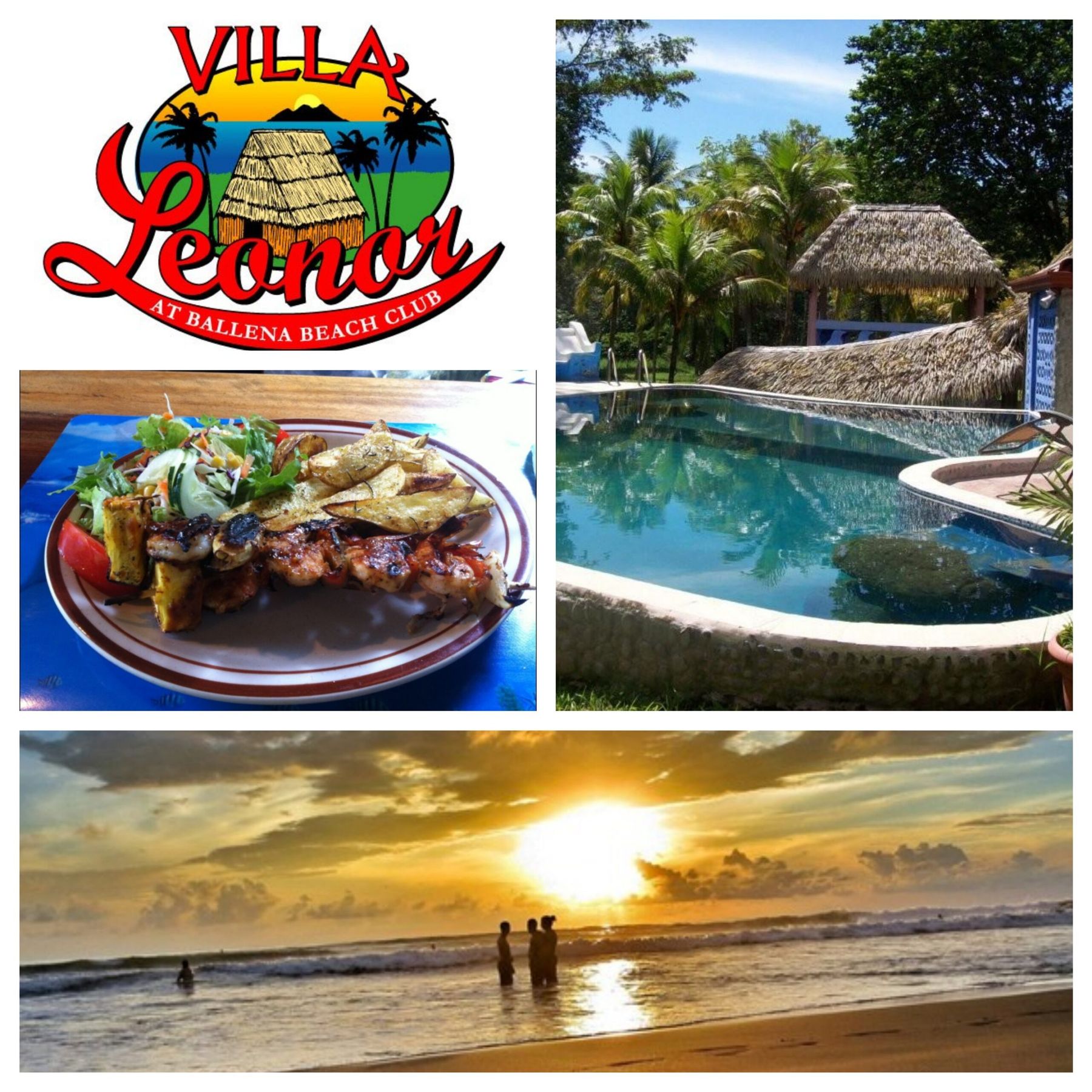 Costa Rica Update from Cliff Hulbert (June pt 1 of 2)
The following is Part 1 of a two part Osa, Costa Rica Update written by Cliff Hulbert. Cliff and his wife Ana own and operate Villa Leonor at the Ballena Beach Club. It is the only location in the Ballena National Park region that has a restaurant walking distance to the beach.
Villa Leonor is only 15 minutes from Las Villas de San Buenas and is a wonderful place to eat and to visit the beach. 
We hope you enjoy it…..
The High Season came to a close with a clear increase of the awareness, discovery and visitors in the Ballena to Ojochal sector. We still are a fraction of the numbers that frequent long time favorites like Manuel Antonio and Arenal but our steady progress of growth in numbers and awareness has us coming up on the radar of travelers more and more frequently.
The Humpback Whales made an early appearance this season with regular encounters beginning by mid December and continuing through late March.
The Guava seed pod season attracted the White Face Monkeys again to leap from the nearest palm into the tree, cruise through the branches breaking open the pods and dropping the seeds on us after eating the sweet pulp around them.
Also an increase of arrivals by the Scarlet Macaws who would occasionally spend part of the day, one day in a group of eight, another day a pair was viewed flirting around various trees on the grounds.
The final event of the sea-son was the Oranje Trophy group of exocentric vehicles and fun lov-ing Dutch drivers on their 25,000 Km journey from New York City to Rio de Janeiro for the Futbol Mundial. The local Ojochal Team hosted a traditional Futbol en La Playa (Beach Soccer Game) with the Oranje group, the local boys prevailed; the Dutch Team seemed a bit sluggish, which they blamed on the altitude …but invited the victors to their Boca Buffet and drinks.
Now on to the Green Season, in many ways more pleasant than the Dry Season …. Come See Us at The Beach!
Cliff Hulbert & Ana Herrera
Owners
Villa Leonora at the Ballena Beach Club
Ballena Beach Club, Beach, Costa Rica, Food, Las Villas de San Buenas, Osa, Osa Peninsula, Villa Leonor