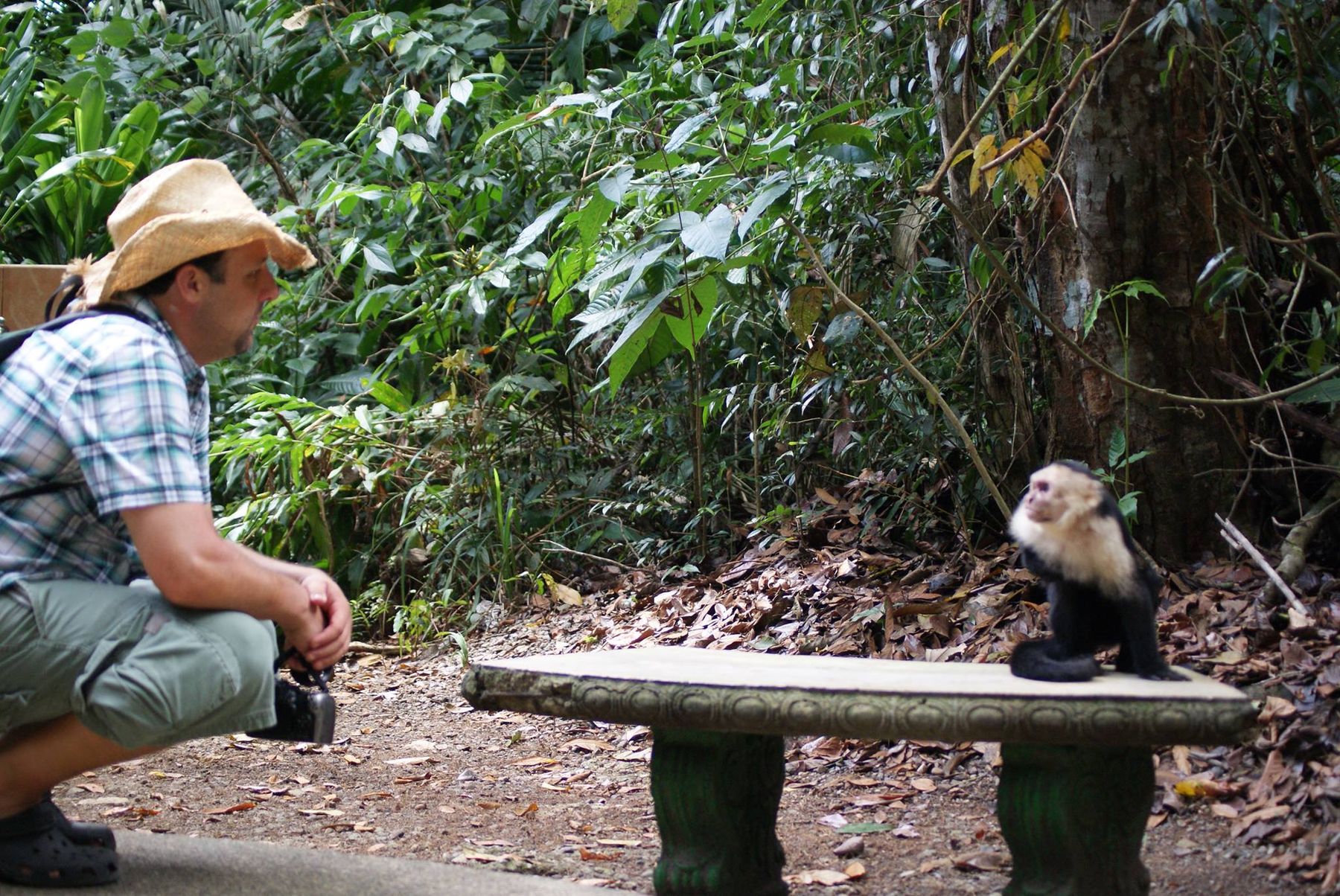 Manuel Antonio National Park Is One of Several Nearby National Parks
Manuel Antonio National Park
Manuel Antonio National Park is Costa Rica's number one tourist attraction due to its incredible beauty and amazing wildlife. In fact, in Forbes listed Manuel Antonio National Park as one of the twelve most beautiful parks in the world.
The best news? The Park is only one hour from Las Villas de San Buenas!
In addition to being close, driving from Las Villas de San Buenas to Manuel Antonio is easy! Simply take a right, head north from San Buenaventura onto Highway 34/Costanera Highway, drive approximately one hour and take left into Quepos. From Quepos, it is a short drive to the actual entrance to Manuel Antonio National Park.
We often have guests and residents who will take a day trip to the park. It's easy to leave by 7 am and be back at Las Villas de San Buenas by 1 pm.
Manuel Antonio National park was established in 1972 and is approximately 4,900 acres (1,984 hectares) in size.
Manuel Antonio National Park is one of the jewels of Costa Rica's eco-tourism. The best way to see and experience the park is to hire a trained guide at the park's entrance, and they'll try and find sloths, monkeys and dozens of birds to show you.
Quepos
Once you're done with the tour of Manuel Antonio National Park, take some time to enjoy Quepos (the town adjacent to the park). Quepos has a large beach where you can enjoy the waves, go for a walk or simply relax. Adjacent to the beach you will find 'non-pushy' vendors (in fact, they're typically very laid back – Pura Vida!) who have handmade jewelry, hammocks and t-shirts for sale.
Quepos also has a newly built marina and it's a great place to end the day overlooking the bay and enjoying an Imperial or fruit juice.
Please contact us if you and/or your group would like more information about Manuel Antonio National Park or any other national parks close to Las Villas de San Buenas.
Manuel Antonio, National Parks, Quepos, southern zone, travel