We have always planned on offering more than just an affordable Costa Rica real estate option and with that in mind we are in the early stages of our Costa Rica Retreat Center Plans. We have designated the area we will use, pulling several lots out of inventory, surveyed the area, GPS marked all protected and old-world trees and will start work on the actual plans and models soon.
The actual retreat center will be located just outside the boundary of Las Villas de San Buenas residential development, but part of the original mother farm that was purchased over a decade ago. We have many ideas for the space, including, but not limited to:
Yoga
Executive training
Costa Rica Real Estate training and tours
Costa Rica photo retreats
We will rent the space, and adjacent cabins, out to those wishing to host their own retreat
The planned location of this Costa Rica retreat center is perfectly located adjacent to a quebrada (stream/creek) that flows throughout the year – even during the dry season. Due to the tree canopy, it is rarely too sunny or hot (it can get a bit humid – you are in a tropical rain forest after all!) and given the proximity to the creek, simply take a refreshing dip to cool off.
Another advantage of the planned location is that it is only a five minute walk to the amazing waterfalls located nearby.
Whether those who use the retreat center are there for business or pleasure, waking up to the sounds of howler monkeys, toucans, scarlet macaws and even owls, will be an experience of a lifetime.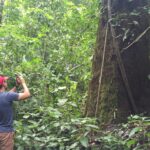 IMG 5987 scaled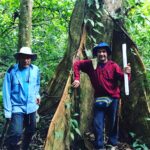 c2d2fef449157707 photo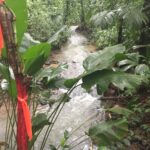 IMG 9054 e1512238183207 scaled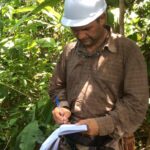 IMG 2127 e1512238208687
Given we are early in the planning session, we cannot guarantee details, but this is the current Costa Rica Retreat Center Plans are. We will be working with Osa Property Management on the facilities management. Stay tuned!